This topic is available here on The Repair-Place forum
I have seen Price Pfister commercials - the pfaucet with the pfunny name.

Are they any good?

I think they were using Burgess Meredith's voice over on their commercials, and while he made the faucets sound really important and the commercials made the products look realy good, I was wondering if they really are any good.

I was looking at the Price Pfister Catalina line, and the Contempra line too. The Genesis line looks kinda nice.

Thanks in advance for your advice and recommendations.
Price Pfister make a great faucet, no matter how you spell it!

I bought the Delta Signature faucet, we've had it about 5 years maybe a tad more, and it has been wonderful, too.

My wife really likes it! Here's a picture.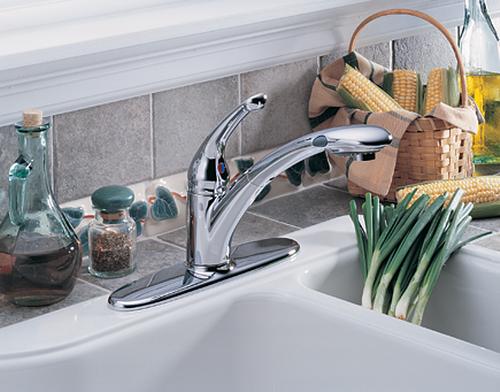 Price Pfister is the better side of the lower end faucets. If you ask any plumber, they will say it is junk, but they are pretty good for a lower end faucet. The finish is good and the design is good.

Maybe the replacement mixing cartridge is hard to get is why plumbers don't like. They always seem to recommend Delta, American Standard or Moen.

PS nice counter tops Ron!!