These are the some of the best Ball Watch repair companies that there are. Some are inexpensive, but others are not; you'll have to check them all out, and see who has the best value (Price and Service) for you.
First off, bookmark this page; You'll want to come back here to complete your research.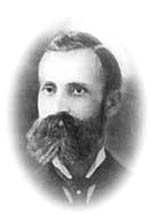 Ball was the watch of the railroads; Webb C. Ball was appointed the first Chief Inspector [of time] on July 19, 1891, following a train disaster which occurred on April 19, 1891, apparently due to a faulty pocket timepiece.
"BALL-Since 1891, Accuracy Under Adverse Conditions"
EMW Watch Repair, Geneva Watch Repair, A and E Watches, Untied Watch Services, Yellowstone Watch Company